Feature
Journey
Journey by sibo - Create a flow of branded automated messages through WhatsApp, emails, and OTAs inboxes.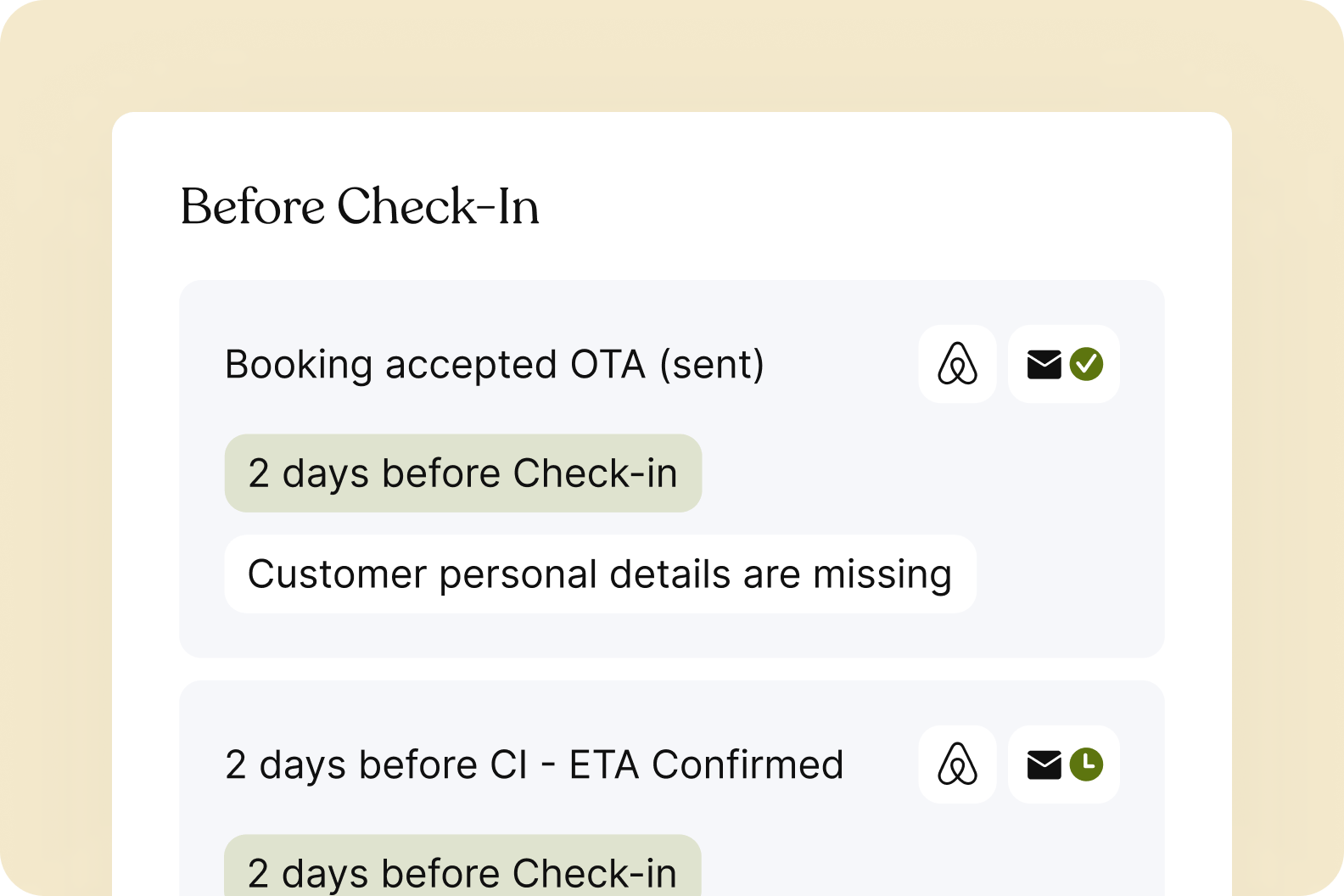 The journey feature sends automated messages to customers during the booking lifecycle with the required information:

1. Choose the steps when you want the guest to receive an email (ex: booking request, online check-in, etc.)
2. Use our email templates directly or brand them with your content and design
3. The digital experience of the guest is greatly improved and you save a lot of time by automating the process
With the Journey feature, you have complete visibility of what was/will be sent and when, opened, read, the ability to resend, and the flexibility to communicate over every channel based on your/guest's preferences.
5 reasons
to use sibo
By choosing our Dedicated Support Team & Expert Advice service, you benefit from top-quality professional support and personalized assistance for your business. Do not hesitate to contact us to learn more about the services we offer and how we can help you succeed.
Grow your vacation rental revenue

Centralize ALL your operations in ONE place

Connect to dozens of booking platforms

Get your own fully branded and bookable website

Win more time and boost your rate of return
Start growing your rental business with a strong solution
Leave us your contact information to request a demo, we'll respond and contact you within a week to start building the best solution together.